香港運動員加油!💪🏻今次香港在東京奧運贏得金銀銅,可喜可賀! 回顧一下23-24/7 「香港隊加油」活動,JUST CLIMB喺西九龍文化藝術公園起咗流動攀石牆,讓更多香港人認識最新奧運項目運動攀登,亦同時為香港隊打氣! 大人同小朋友都玩得好開心!一齊將攀石普及化啦! 一齊睇吓六米高嘅流動攀石牆係點興建啦!
JUST CLIMB – Climbing Wall Construction Specialist
With our experience and knowledge in the field of rock climbing, JUST CLIMB provides rock climbing wall design, construction, and maintenance services, mobile rock climbing wall rental, and competition coordination services for institutions, including climbing gyms, schools, training centers, private clubs, hotels, etc. , aiming to bring the rock climbing to every corner.
Rock climbing for what ?
Research has shown that a sense of achievement has a significant impact on a child's growth and development. The more sense of achievement a child has, the more they can develop happiness and confidence, ensuring that they could bravely overcome any challenges. Every small step in climbing is a milestone that proves the child has completed a challenge. Great achievements must start with small ones.
Rock climbing not only exercises children's physical strength but also has great benefits for their psychology. Rock climbing emphasizes self-improvement and self-transcendence. Coaches and partners provide different climbing skills and suggestions to children, but it is competely up to the children to decide, allowing them to break their own limitations and climb higher. In addition, climbers must plan before climbing, and each route requires a specific plan and skill, making it the perfect training for children to exercise their organizational skills.
Background of JUST CLIMB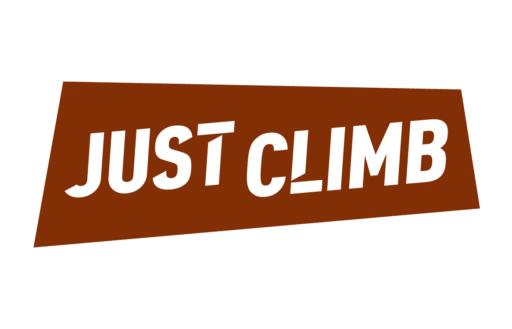 JUST CLIMB's goal is to introduce rock climbing to everyone in Hong Kong. The story of JUST CLIMB began in 2011 and will not stop, only climb higher!
JUST CLIMB is a professional indoor rock climbing facility providing qualified venues for both novice and professional climbers. More importantly, we undertake various rock wall construction projects in Hong Kong to give impetus to the development of rock climbing in Hong Kong.
The JUST CLIMB team is led by an experienced and passionate former rock climber, offering services for rock climbing walls, including wall structure design, production, and construction. Our partner institutions include various training centers, primary and secondary schools, international schools, universities, and many indoor or outdoor venues.
JUST CLIMB's projects fill the gap between local standards and international standards. JUST CLIMB is committed to bring the most advanced design and technology to society and providing everyone with the best rock climbing experience!
Mobile Climbing Wall Lease
JUST CLIMB provides mobile rock climbing wall rental services for various occasions, such as climbing competitions, product promotions, event promotions, sports days, and carnivals. It has become a highlight of the event and achieved strong publicity results.
Two types of materials : "Artificial fiber rock climbing wall" and "Wooden board rock climbing wall"

Two versions : "6-meter high wall" and "3-meter low wall"

Suitable for renting for competitions, sports days, promotional events, carnivals, etc.
Climbing Wall Construction in the past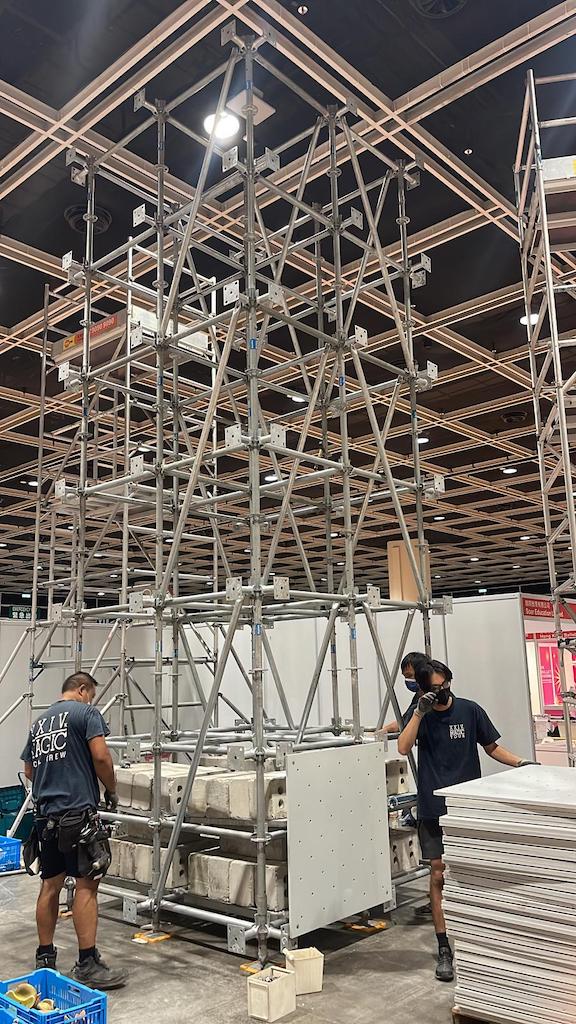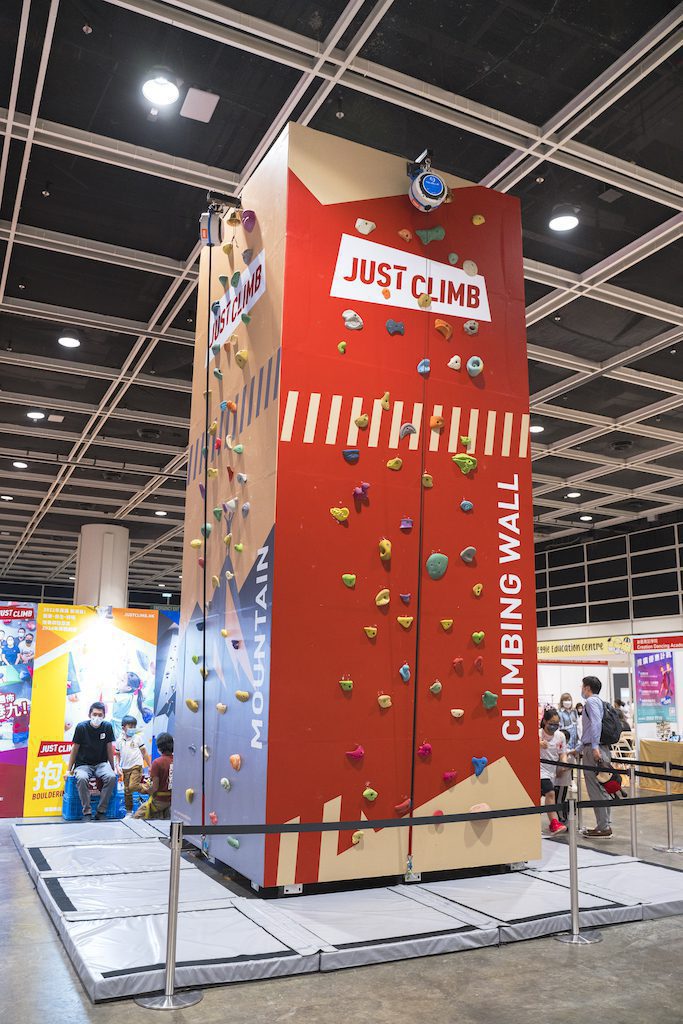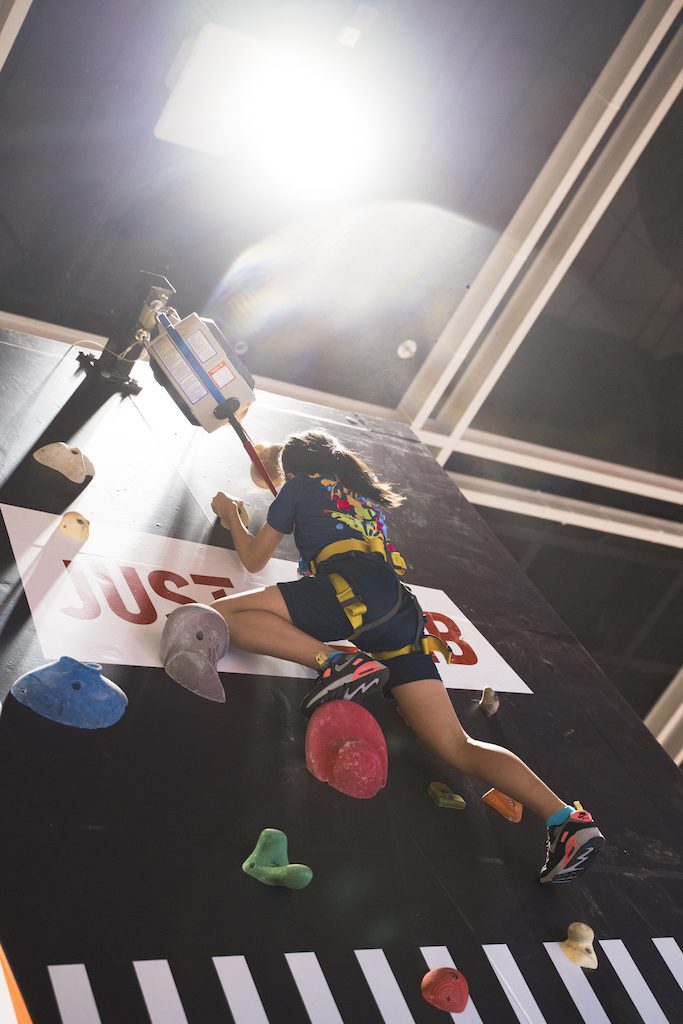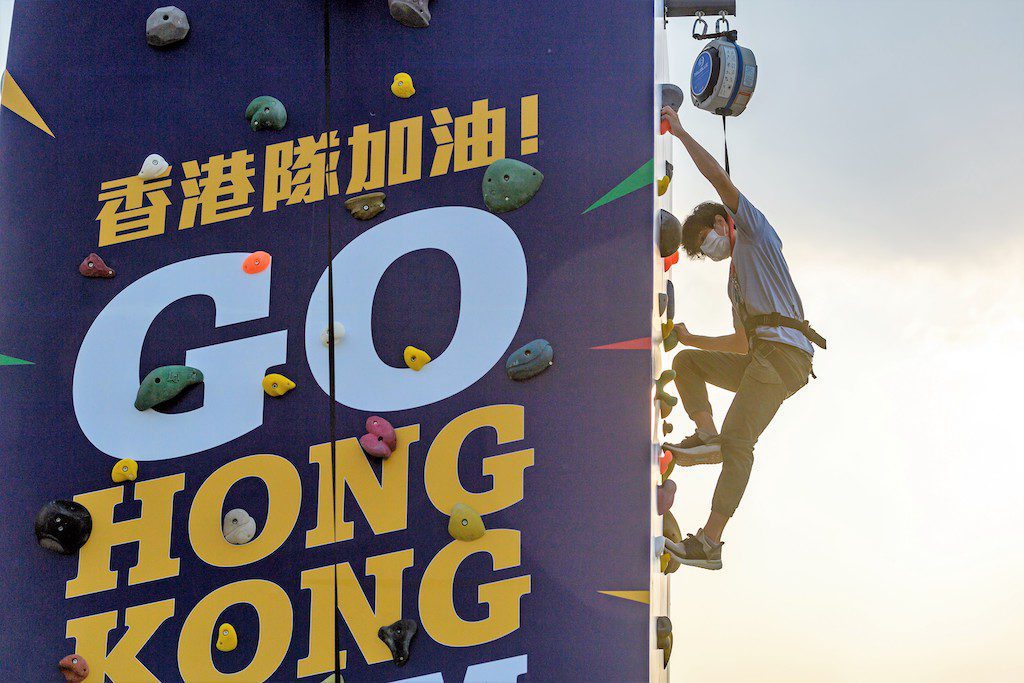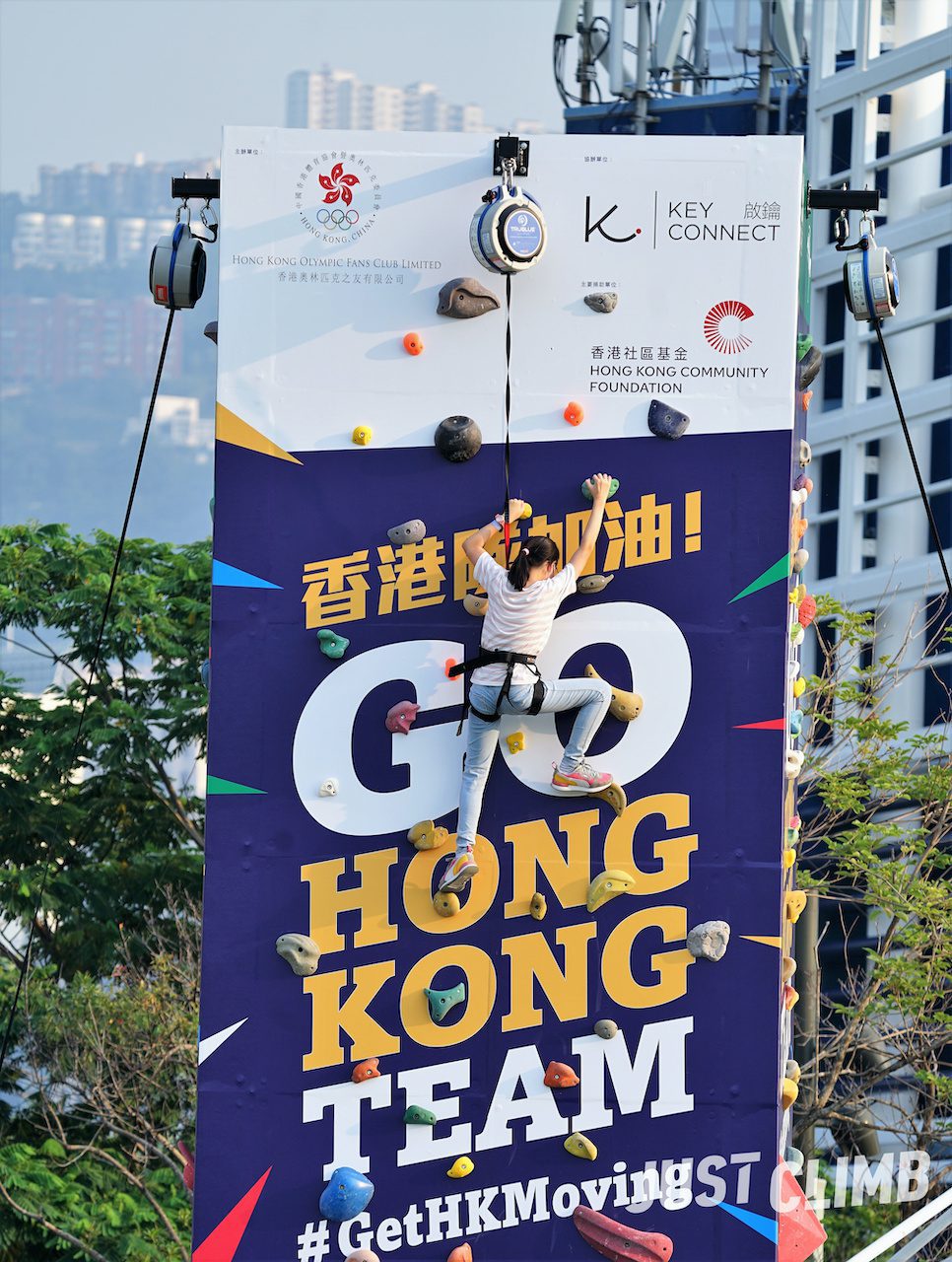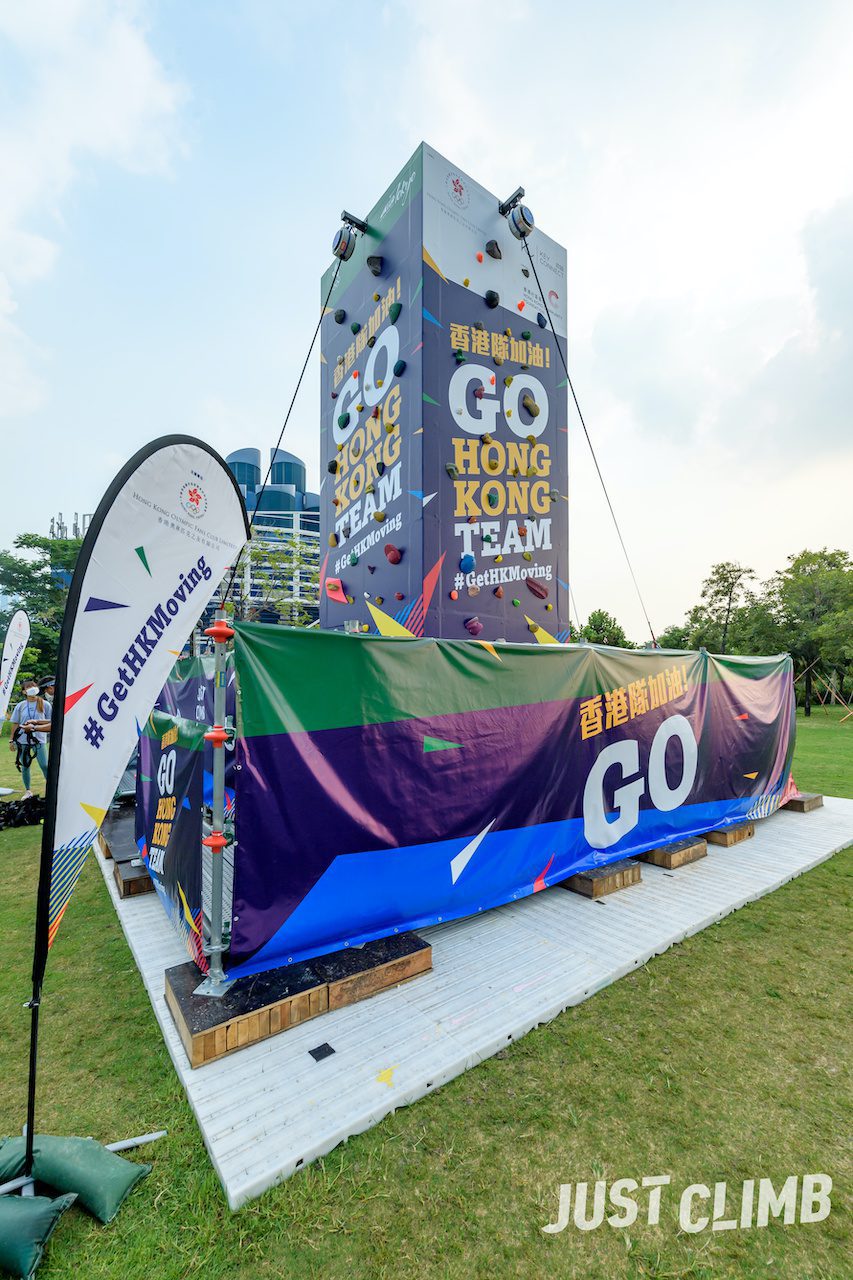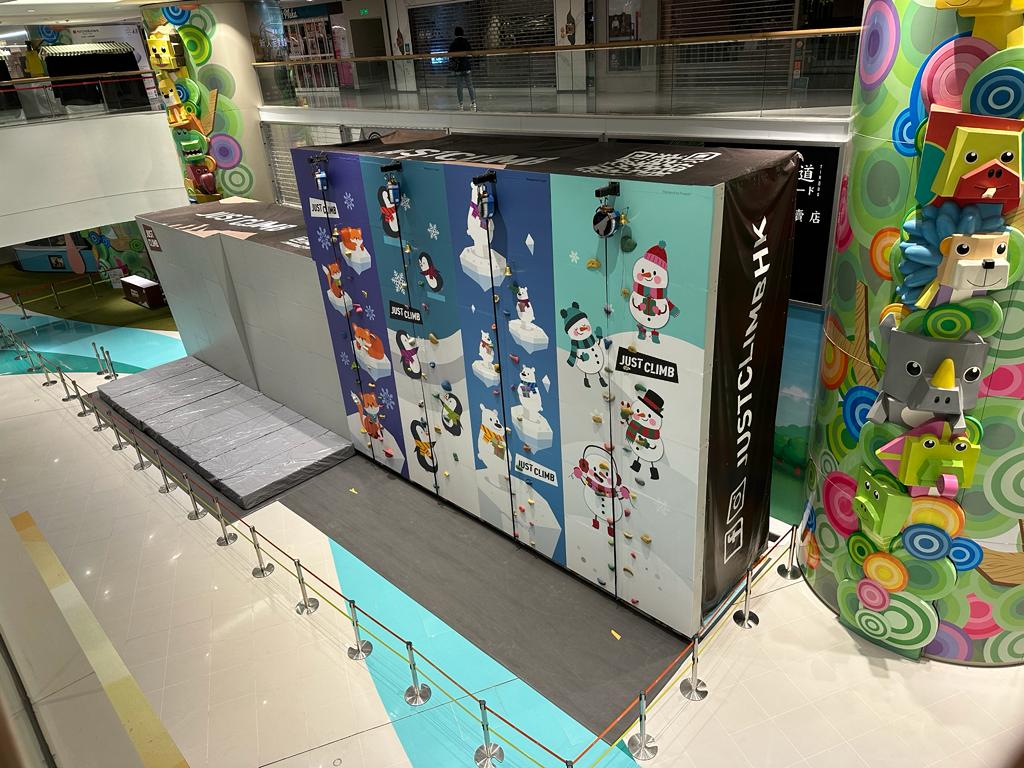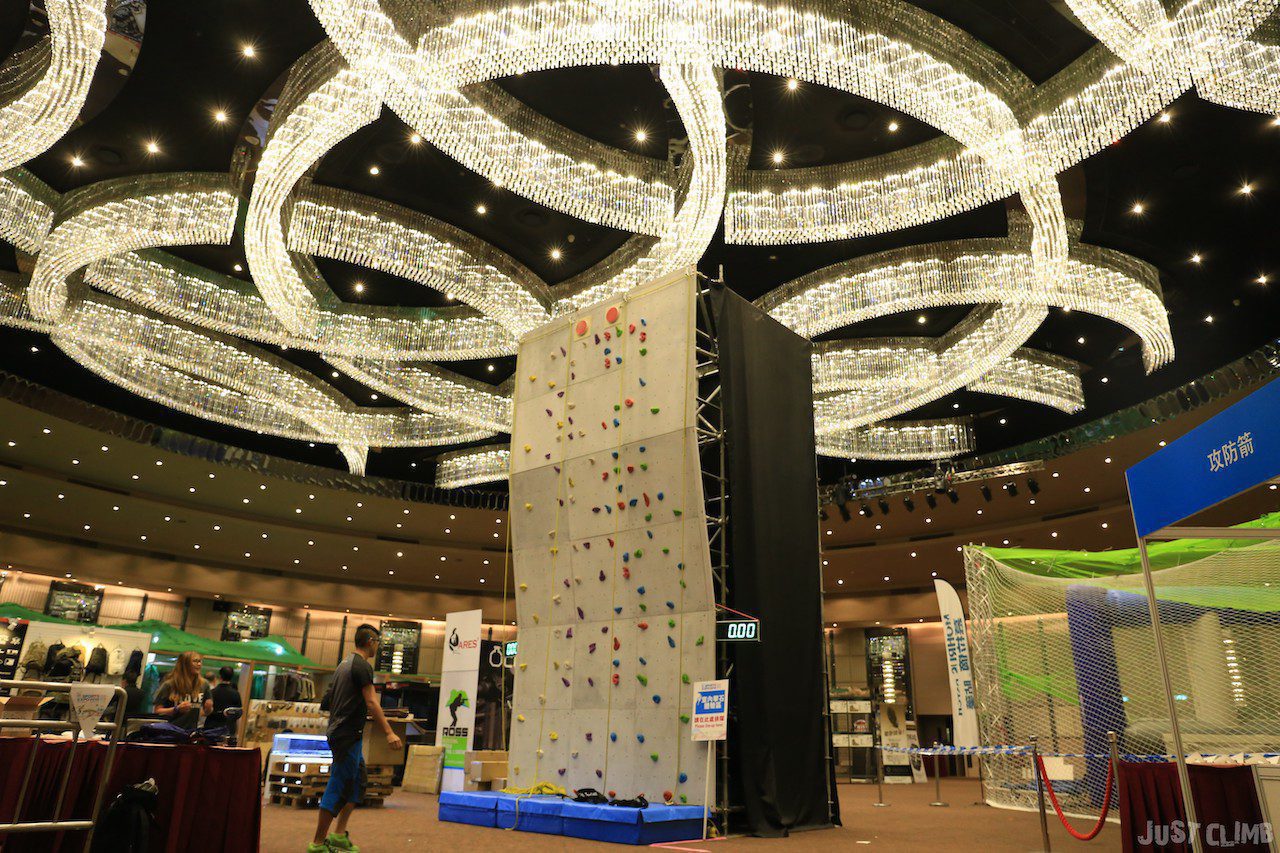 FUN WALL
Information
Wall Size: H 6.1m * W 2.44m
Wall Surface Area: 59.5m2
Occupied Area : 4.9m x 4.9m = 24m2
Nos. of User: 4 per once
Structure : Steel scaffolding system
SPORT CLIMBING WALL
Information
Wall Size:H 6m * W 3m
Wall Surface Area:18m2
Occupied Area :3m x 2.3m = 6.3m2
Nos. of User:2 per once
Installation Time : 6 hours
Structure:Steel scaffolding system
Dismantle Time : 3 hours