JUST CLIMB – Climbing Wall Construction Specialist
With our experience and knowledge in the field of rock climbing, JUST CLIMB provides rock climbing wall design, construction, and maintenance services, mobile rock climbing wall rental, and competition coordination services for institutions, including climbing gyms, schools, training centers, private clubs, hotels, etc. , aiming to bring the rock climbing to every corner.
Rock climbing for what ?
Research has shown that a sense of achievement has a significant impact on a child's growth and development. The more sense of achievement a child has, the more they can develop happiness and confidence, ensuring that they could bravely overcome any challenges. Every small step in climbing is a milestone that proves the child has completed a challenge. Great achievements must start with small ones.
Rock climbing not only exercises children's physical strength but also has great benefits for their psychology. Rock climbing emphasizes self-improvement and self-transcendence. Coaches and partners provide different climbing skills and suggestions to children, but it is competely up to the children to decide, allowing them to break their own limitations and climb higher. In addition, climbers must plan before climbing, and each route requires a specific plan and skill, making it the perfect training for children to exercise their organizational skills.
Background of JUST CLIMB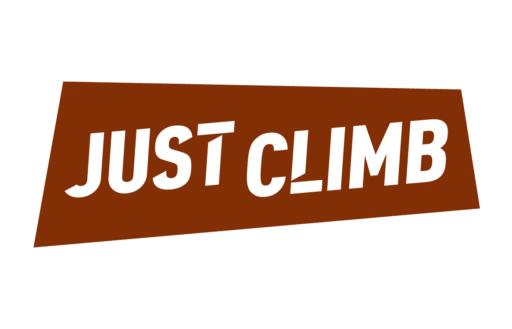 JUST CLIMB's goal is to introduce rock climbing to everyone in Hong Kong. The story of JUST CLIMB began in 2011 and will not stop, only climb higher!
JUST CLIMB is a professional indoor rock climbing facility providing qualified venues for both novice and professional climbers. More importantly, we undertake various rock wall construction projects in Hong Kong to give impetus to the development of rock climbing in Hong Kong.
The JUST CLIMB team is led by an experienced and passionate former rock climber, offering services for rock climbing walls, including wall structure design, production, and construction. Our partner institutions include various training centers, primary and secondary schools, international schools, universities, and many indoor or outdoor venues.
JUST CLIMB's projects fill the gap between local standards and international standards. JUST CLIMB is committed to bring the most advanced design and technology to society and providing everyone with the best rock climbing experience!
Our Advantage
As a leading rock climbing wall manufacturer in Hong Kong, JUST CLIMB is committed to presenting the best to our customers. Our architectural and design team is responsible for innovative structures and designs of rock climbing walls to meet different expectations and needs. Our construction and installation team focuses on providing excellent installation, maintenance, and inspection. The team has received training in welding, high altitude operations, and work platform operations.
In terms of hardware, JUST CLIMB is equipped with well-known international rock climbing wall manufacturers to ensure that every building project meets the highest standards! BERE, the top producer, supplier, and manufacturer of the Chinese rock climbing industry, has a close partnership with JUST CLIMB. BERE has completed over 300 rock climbing walls and competitions in China and other parts of the world. Its flagship product, the BERE Board, has been approved by the Chinese Mountaineering Association as the official competition board.
Another partner, Walltopia from Bulgaria, is a well-known rock climbing wall manufacturer in the global rock climbing industry. Walltopia has more than 1,500 building projects in 50 countries/regions on six continents, famous for its stunning high standards. JUST CLIMB was responsible for coordinating and arranging the first project of Walltopia in Hong Kong and handling complex logistics issues. We successfully brought the most professional and exciting rock climbing experience to Hong Kong!
What is the point of owning a climbing wall ?
Owning a rock climbing wall has many benefits, here are some of them:
For School
Climbing Wall Construction
Just Climb is known for providing high-quality and comprehensive services in customizing rock climbing walls for customers.
All building materials are imported from Europe or the United States, conform to European/American safety standards, and are internationally recognized.

Comprehensive services including conceptual design, technical consulting, assembly engineering, route setting, rock climbing equipment and supplies, staff training, inspection, and maintenance.

Construct high-quality and modern rock climbing walls according to the design and appearance of the building.
Climbing Wall Construction in the past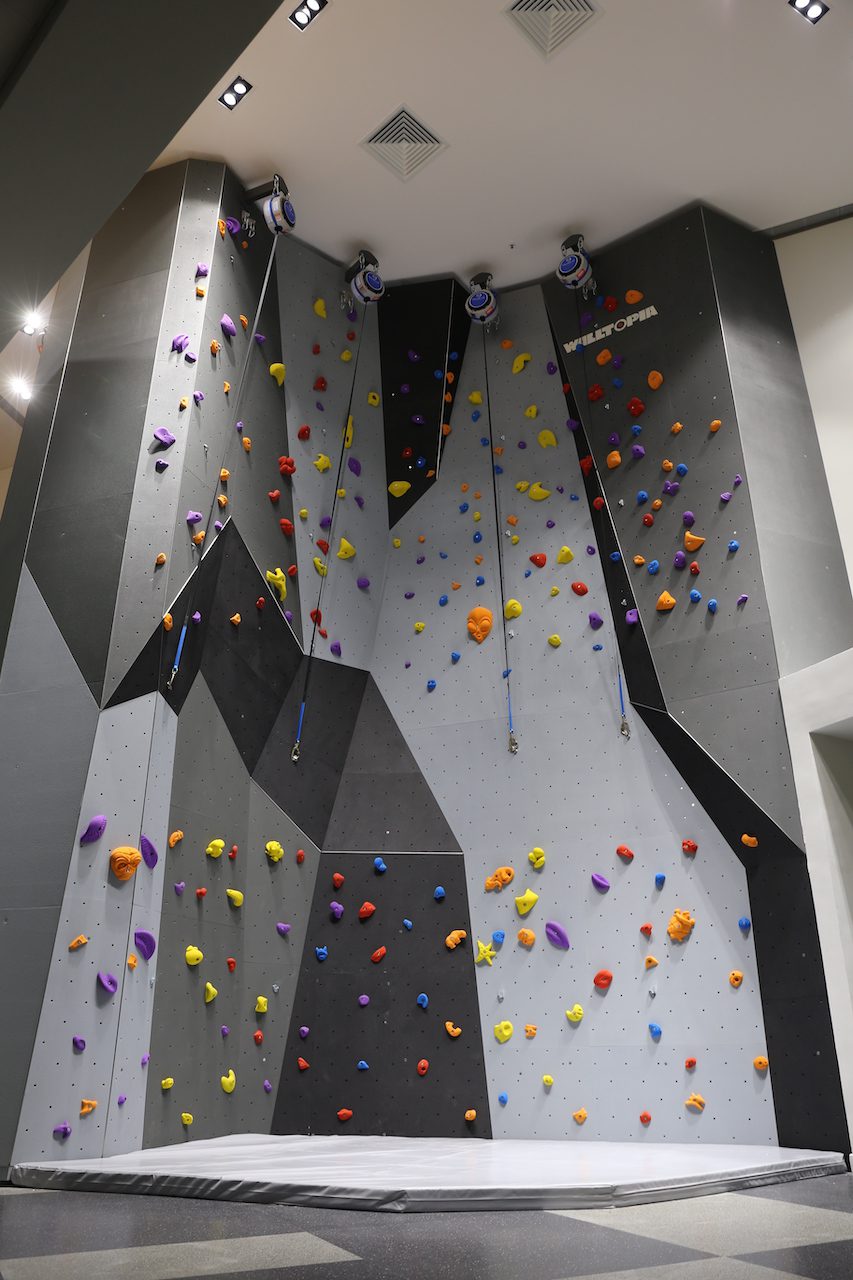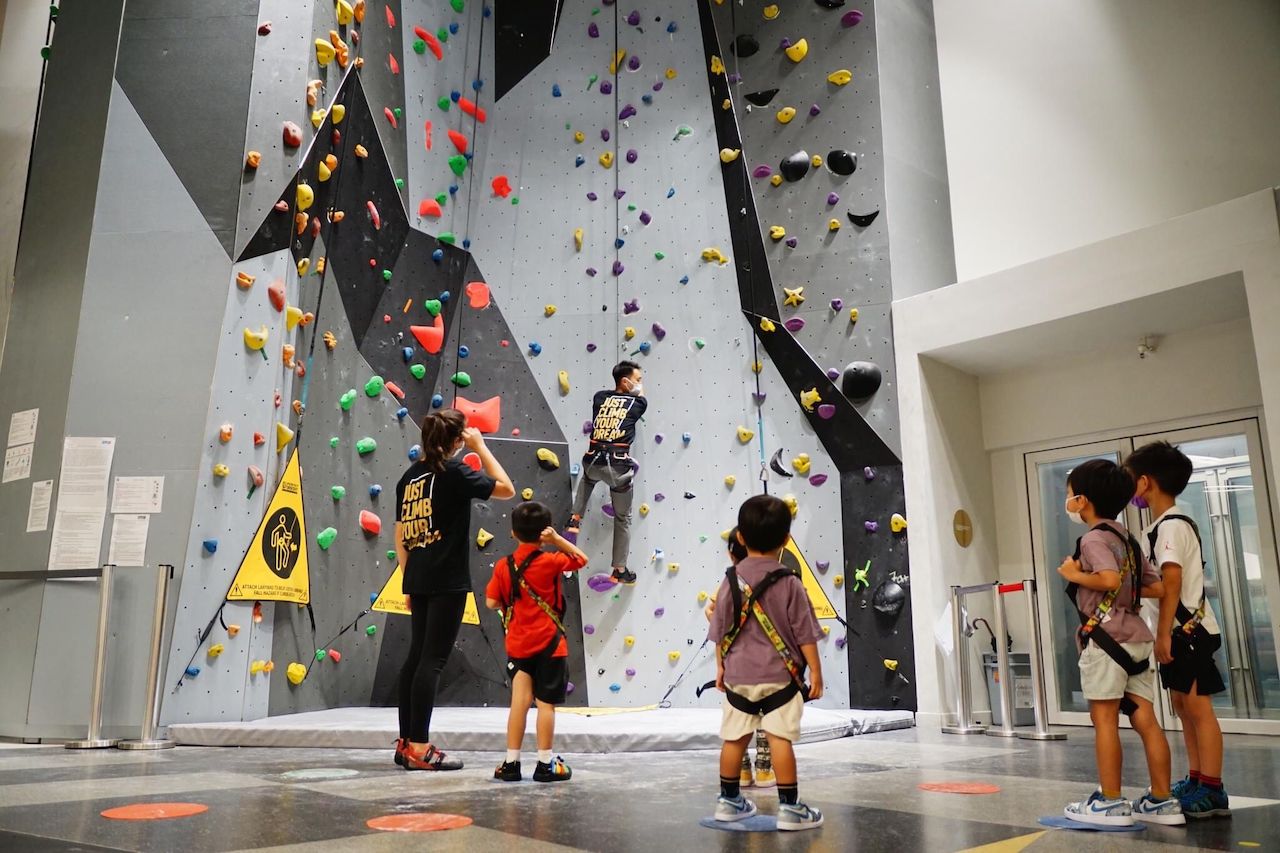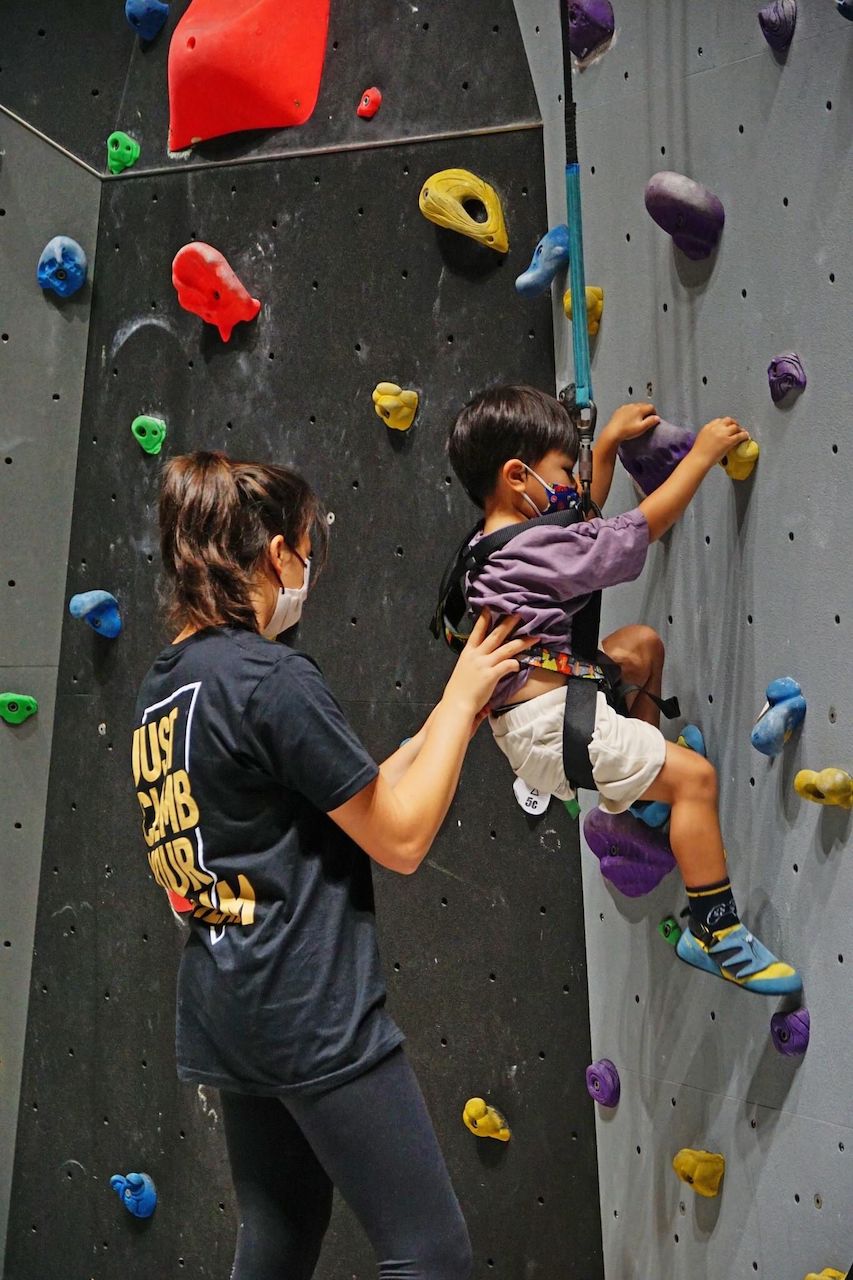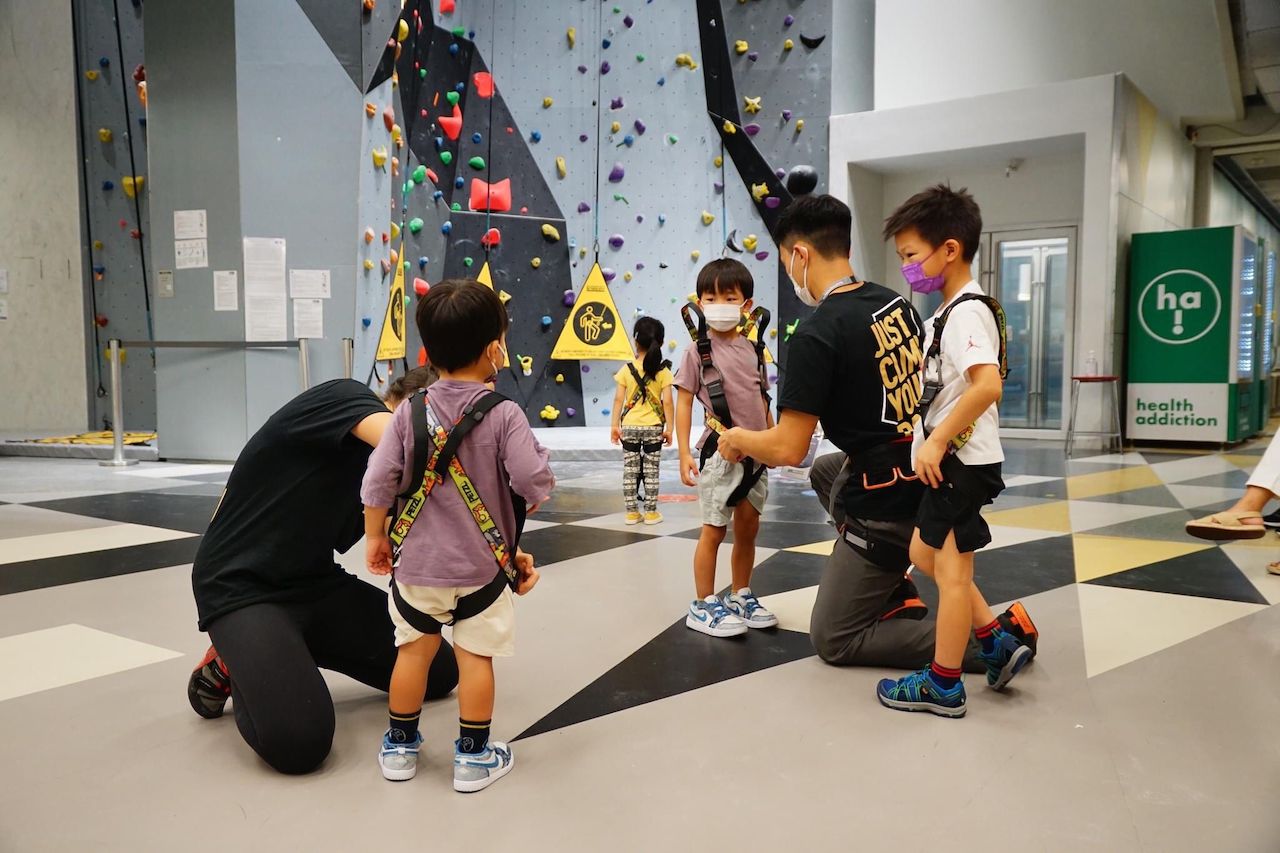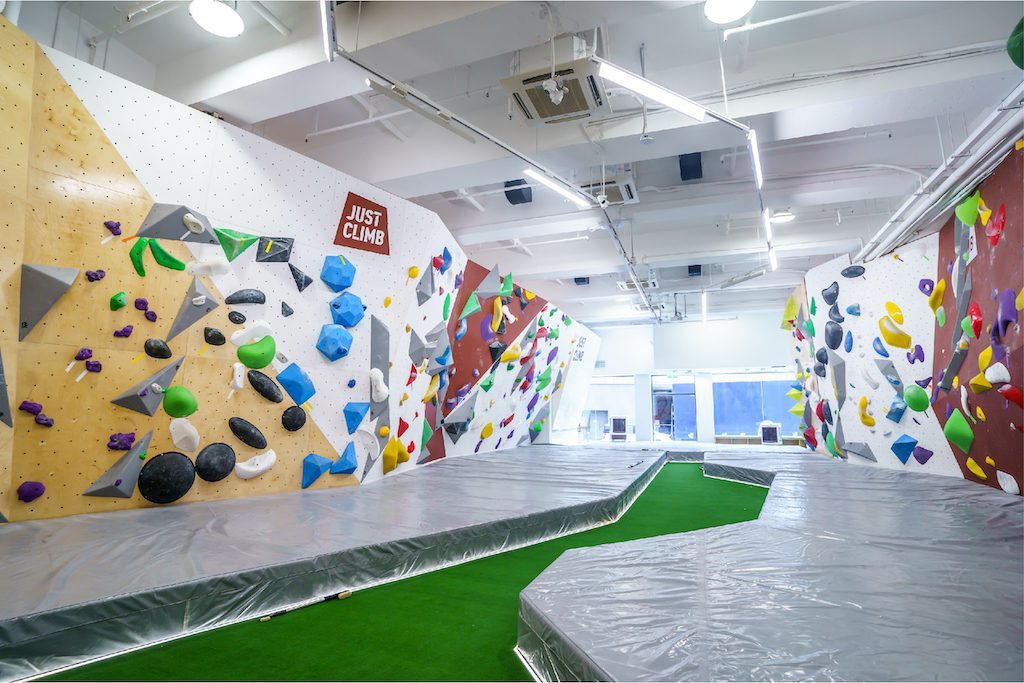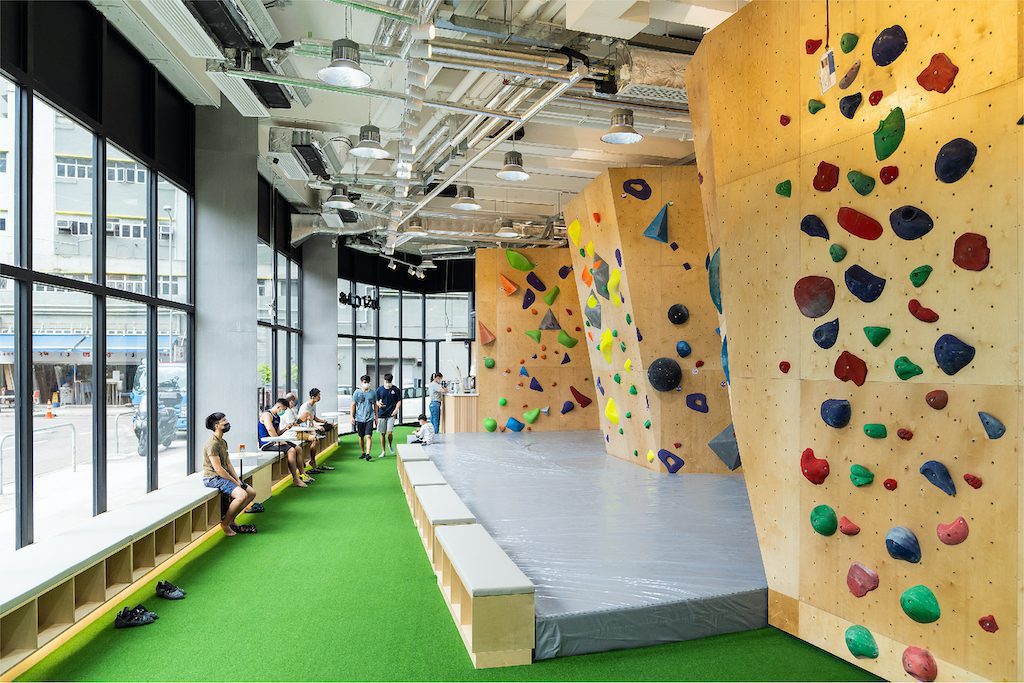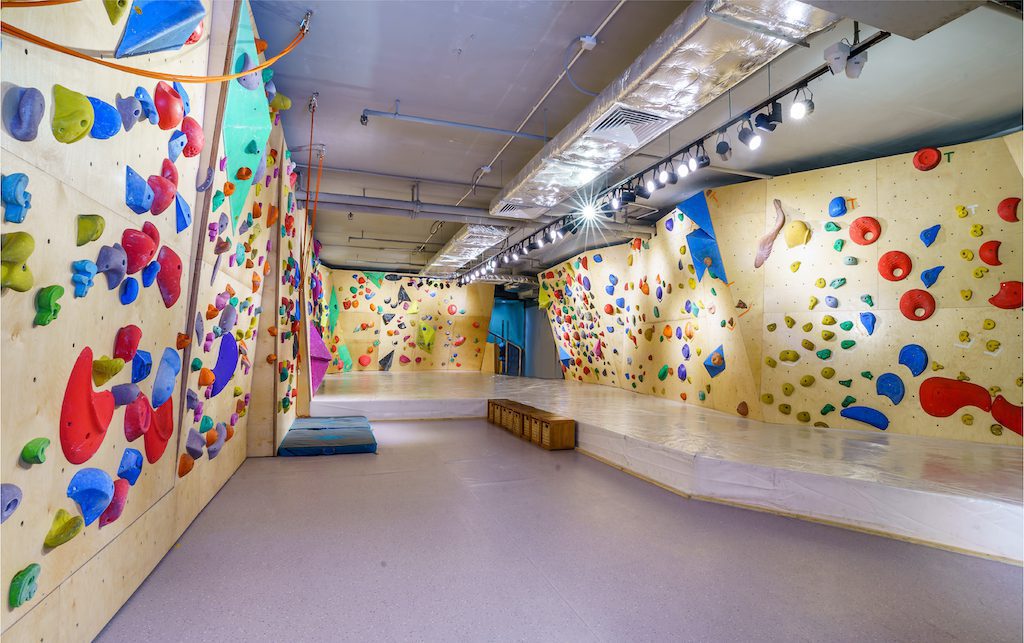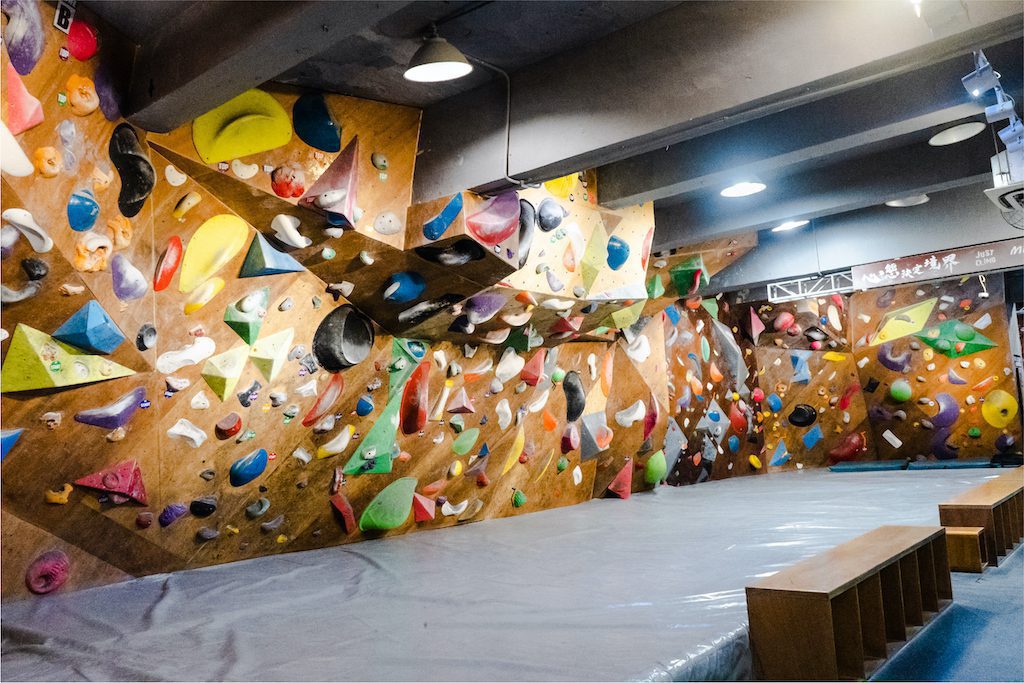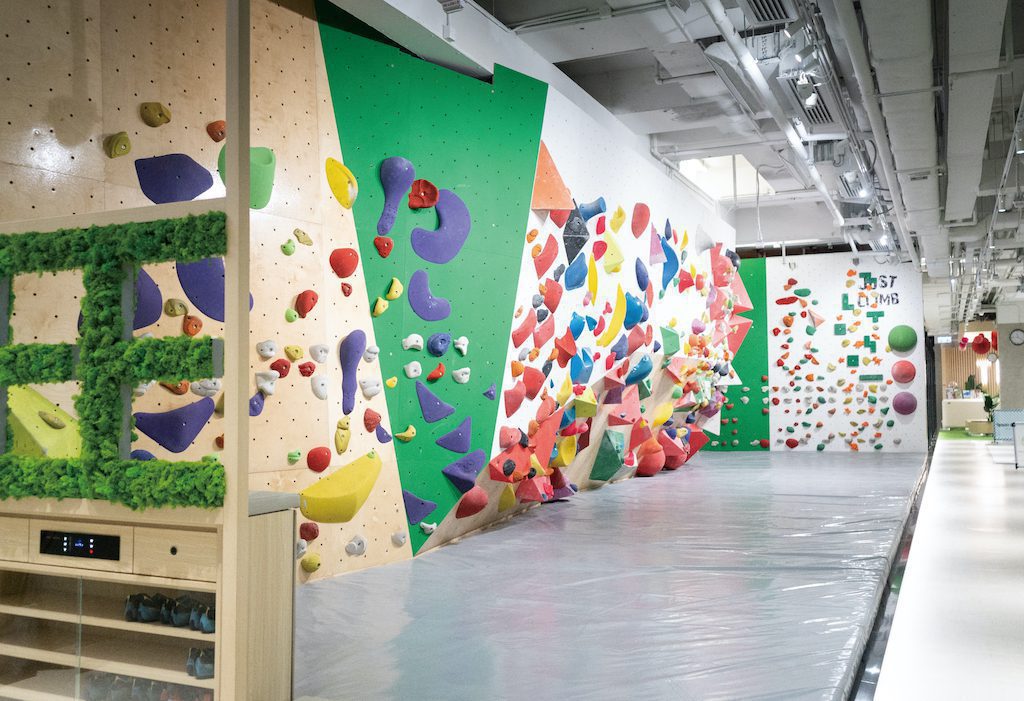 HONG KONG ACADEMY - Sai Kung Town
Information
Wall Size: H 8.1m * W 6m
Wall Surface Area: 98m2
Construction Year:2016
Facilities:Top rope
-First top-rope wall of international standard has been built in HKA
-With a stylish design and high quality meterials applied, the climbing wall is extremely attractive
-With our effort of liaison and arrangement, Walltopia is able to develop the qualified climbing wall that
fulfills local safety standard
-With the assistance of auto belay devices, HKA staff is able to manage the climbing wall solely
CREATIVE SECONDARY SCHOOL - Tseung Kwan O
Information
Wall Size:H 4.6m * W 8.1m
Wall Surface Area: 37.3m2
Construction Year:2021
Facilities:Bouldering Wall
-A bouldering wall of 4.6m H x 8.1m W was built
-Plywood panel was chosen
-Registered Alteration & Addition Works under Building Regulation 25&26