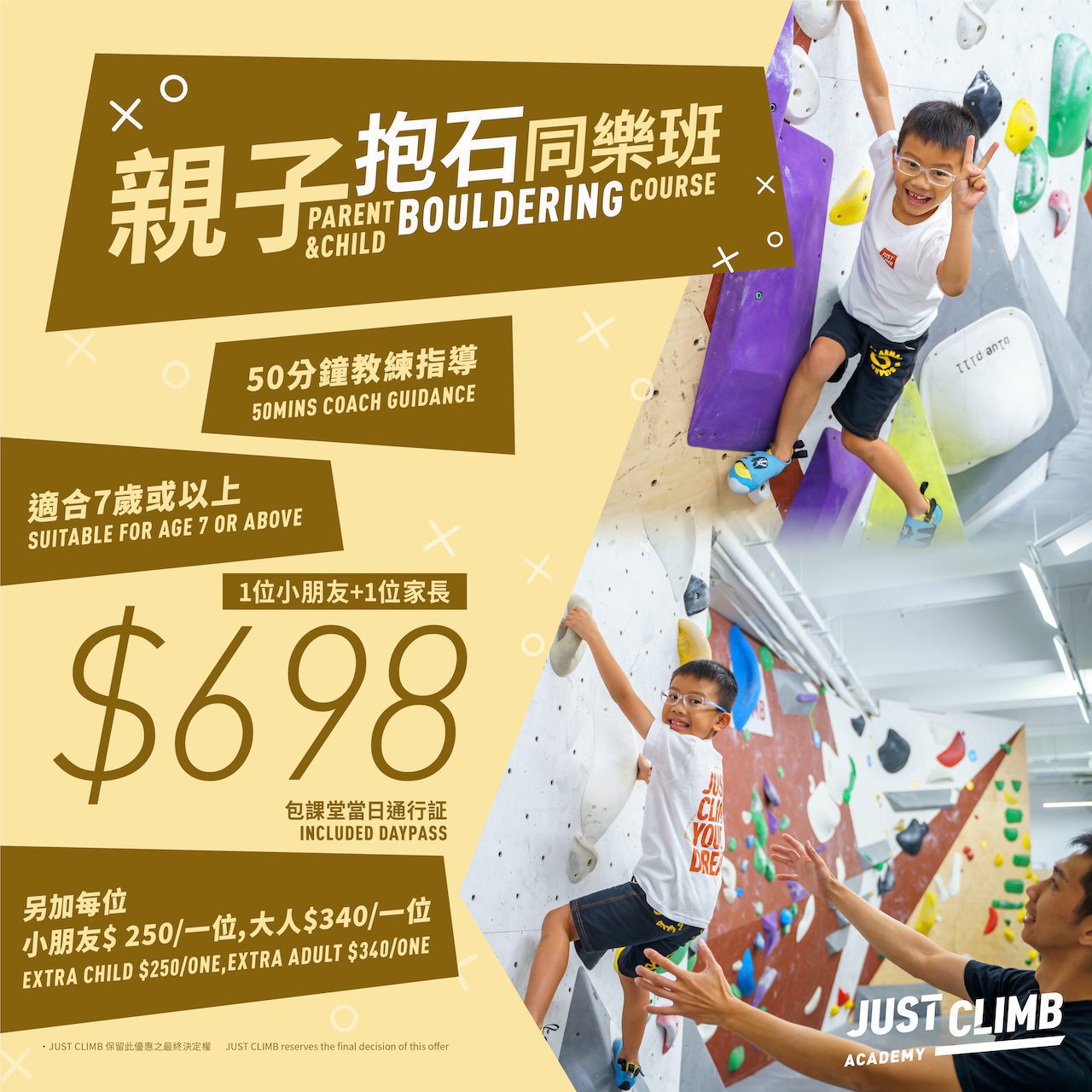 Course Introduction
Parent & Child Bouldering Course
Enhancing parent-child relationship through activities
Enjoying true happiness with kids.
Bouldering is a healthy and beneficial activity for both physical and mental development.
It allows children to experience success with their parents through climbing.
Parents' encouragement is the driving force for children to move forward
Often the most effective way to stimulate children's inner potential.
Many introverted children are afraid to face unfamiliar environments alone
Which causes them to miss out on many learning opportunities.
Parents' participation can make children feel safe and supported
Which helps them to be more willing to try and further develop their physical and mental abilities.
When children participate in activities
They not only gain new skills and knowledge
Also make new friends and increase their self-confidence
Their personalities will gradually become more outgoing.
✅ Enhance parent-child relationship
✅ Increase family time
✅ Create common topics of conversation
✅ Stimulate children's inner potential
✅ Boost children's self-confidence
Details
Activity Name : Parent & Child Bouldering Course
Target Participant : Children aged 7 or above and their parents (1+1)
Fee : $698 (1 child + 1 parent) including a day pass for the day of the class | $250 for each additional child; $340 for each additional adult
Duration : 50 minutes
Location : JC
Course Content : Parent-child bouldering experience
Note : Suitable for children aged 7 or above. One parent can bring a maximum of two children, and two parents can bring a maximum of four children.
Course Fee
$698
Including a day pass for the day of the class
$250 for each additional child
$340 for each additional adult
*class last for 50 minutes
Promotion
Including a day pass for the day of the class
After the course, parents can register 101/day pass/monthly membership.
Child can register REGULAR COURSE, *must be accompanied by parents