Meet Bouldering
Bouldering is one of the sports climbing, and it is known as the "ballet on the cliffs" due to its aesthetic beauty and strength.
JUST CLIMB's bouldering courses are suitable for people aged four and above. The courses aim to help students develop their flexibility, hand-foot coordination, and core skills. To provide a safe and enjoyable bouldering experience, all JUST CLIMB venues are equipped with custom-made soft mats. Participants can directly and freely experience the fun of bouldering without wearing any safety equipment.
Bouldering For What?
1. Experience the latest urban sports.
2. Foster physical and mental development.
3. Enhance thinking and coping abilities.
4. Improve self-confidence and gradually develop a never-give-up attitude.
5. Strengthen mutual trust among students, thereby establishing a deep partnership.
6. Integrate the spirit learned in class into daily life.
7. Reduce stress and enhance focus.
Program Content and Fees

Join JUST CLIMB's Extracurricular Activities Program Now!
Our extracurricular activity program aims to promote bouldering among primary and secondary school students through fun and easy teaching methods.
In our classes, we will introduce students to the basic knowledge of bouldering, guide them in developing teamwork, and train their individual skills.
Our professional coaching team is passionate and knowledgeable about bouldering, and can tailor the curriculum to each student's needs.
Through easy bouldering training, our coaches can help students improve their agility, coordination, balance, and self-confidence.
Students who participate in this extracurricular activity program and complete at least two months of classes are eligible to apply for the NIBAS certificate!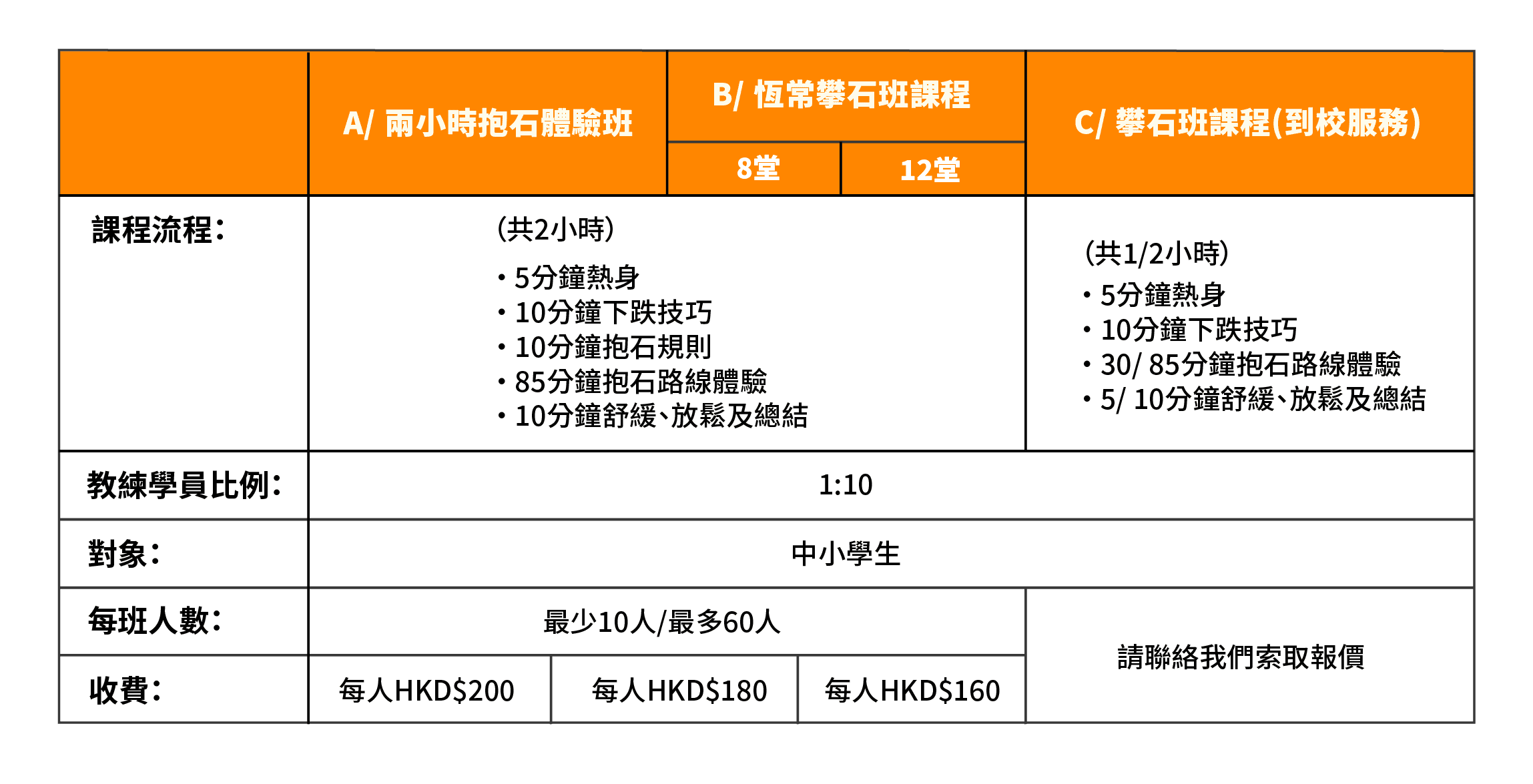 * The above fees include third-party venue liability insurance. If needed, our organization can arrange for shuttle bus services (additional fees apply).
All JUST CLIMB venues are equipped with climbing walls and soft mats that comply with international safety standards.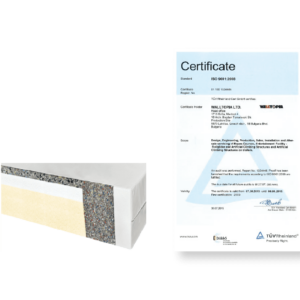 The protective soft mats in the buffer zone at JUST CLIMB venues also meet international safety standards.
Ensuring the safety of our students is the top priority at JUST CLIMB.
To provide a safe and reliable bouldering environment, all climbing walls and protective mats at JUST CLIMB venues are built according to international safety standards.
The cushions have sufficient support to help prevent climbers from getting injured when falling from a low height.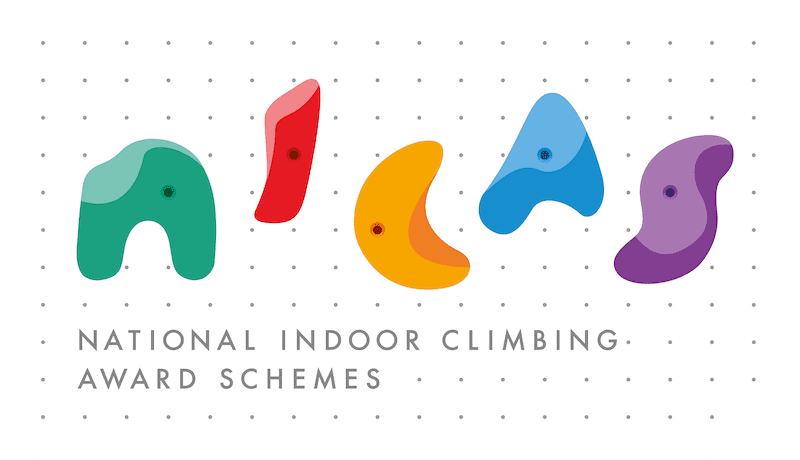 NICAS Bouldering
NICAS Bouldering: JUST CLIMB is the first climbing organization in Asia to be accredited to award the British NICAS certificate
NICAS is a climbing certificate course originating from the UK, accredited throughout the UK. The program aims to promote the development of climbing sports and hopes to certify personal climbing achievements through formal courses.
JUST CLIMB's bouldering courses are based on the NIBAS teaching syllabus, with a focus on providing students with the highest quality and appropriate training guidance.
Program Goal
• Develop climbing skills and improve technical abilities.
• Learn rope handling (if applicable) and how to use equipment correctly.
• Develop risk assessment and risk management skills for this sport.
• Learn teamwork and increase trust among students.
• Deepen understanding of the history and concept of bouldering.
• Keep personal achievement records.